Radiology Reports
Caliber - Convenience - Cost Efficiency.
We don't want you to have to worry about results!
We believe in a combination of the three C's to deliver the best results possible.
Cost efficiency, Convenience and Caliber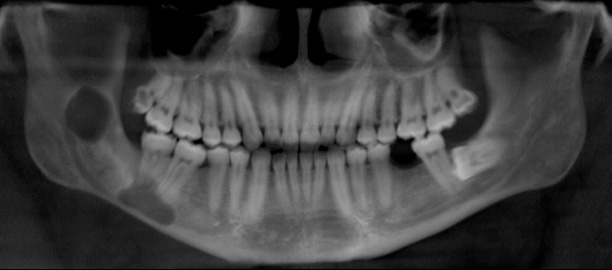 Direct Access to Radiologist Expertise
Voxelreaders provide a secure portal to upload your CBCT scans and other 2D images and communicate directly with your radiologist about your questions or concerns.
Swift service
The CBCT scans and other 2D images are evaluated in timely manner and we strive to provide you with the radiology reports in 2-3 business days. we also provide rush service that enables you to receive the report by the end of next business day.
We believe in Team Effort, we consult with each other on the complicated/ complex cases to ensure we don't miss on any pertinent information that could impact the treatment plan of your valued patient.
Radiology Reports are designed to concisely address the clinical questions.
Radiology Reports Pricing
Cone Beam CT interpretation --- $85
Cone Beam CT interpretation comparative report:---$85
Panoramic image and Intraoral radiograph interpretation---$50
Rush Fees---additional $20
Turnaround time is 2-3 business days
The radiology report pricing applies to CT/ CBCT imaging and 2D images. It also includes the comparative scan analysis (prior scan read by voxelreaders or a new scan comparisons)
Implant Measurements
We provide ridge height and width measurements of the potential implant sites and third party software directed virtual dental implant placement to assist with visualization and planning.
CBCT Imaging Objective
We request you to give us all the pertinent clinical and medical information and the clinical purpose for the CBCT scan so that we could provide you the detailed CBCT scan report, relevant to your patient treatment planning.
Click the links below to review the sample radiology reports prepared for the specifical clinical purpose
| | |
| --- | --- |
| Odontogenic Pathology | Endodontic solutions |
| Sample report 1 | Sample report 1 |
| Sample report 2 | Sample report 2 |
| TMJs | Orthodontic solutions |
| Sample report 1 | Sample report 1 |
| Sample report 2 | Sample report 2 |

Image Portfolios visually communicate the imaging goals to you and your patient.
Coming SoonImage Portfolios